ECHOSCOPE® is an acoustic tool solt by CODA OCTOPUS.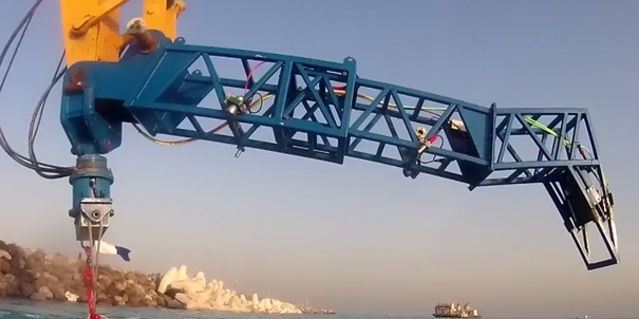 CLAS inspectors used the ECHOSCOPE® with ACCROPODE™ in QATAR, ACCROPODE™II in ABU DHABI and ROMANIA , X-BLOC® in ABU DHABI and COSTA RICA and CORELOC™ in KUWEIT.
It gives a realtime view of the block on the sling and the block already placed. The quality of the picture is good enough to understand in witch attitude the unit has to be placed.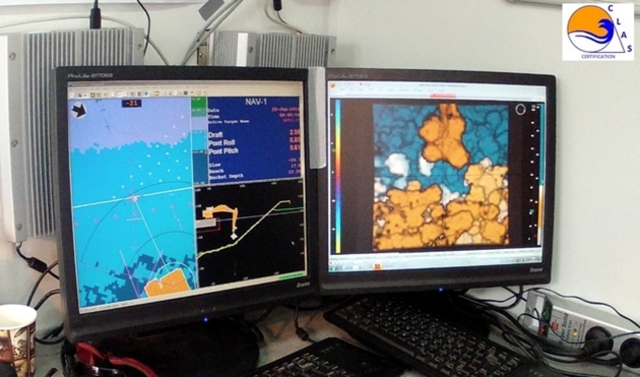 When the block is placed the view becomes not so clear.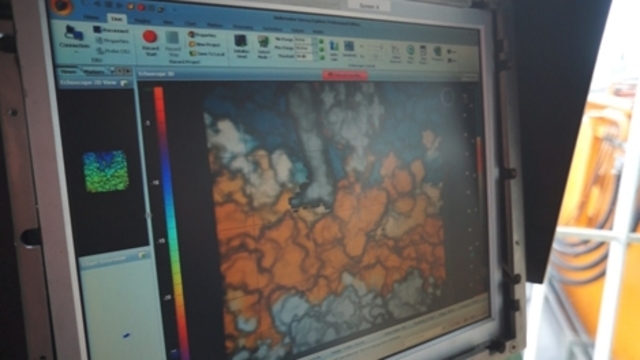 This limits of the ECHOSCOPE® are not the only one. On this picture we can see the effect of the swell. Close to the water level the water is mixed with bubles.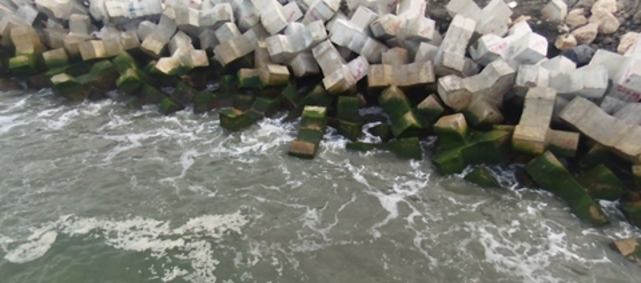 Due to this bubles the picture cannot be used even for placement.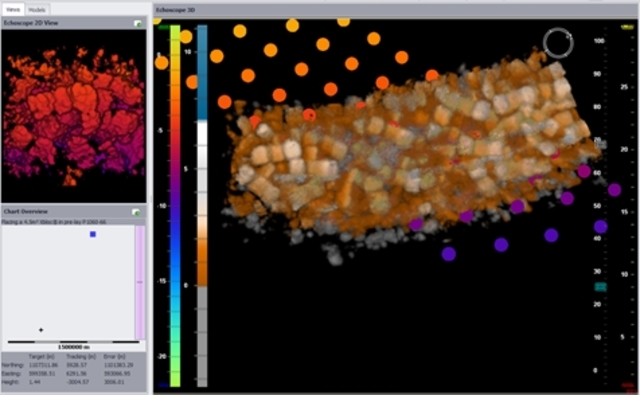 A positive aspect of the ECHOSCOPE® is that we can see clearly the placement of the X-base® or the frist line of ACCROPODE™, ACCROPODE™II, ECOPODE™ and CORELOC™.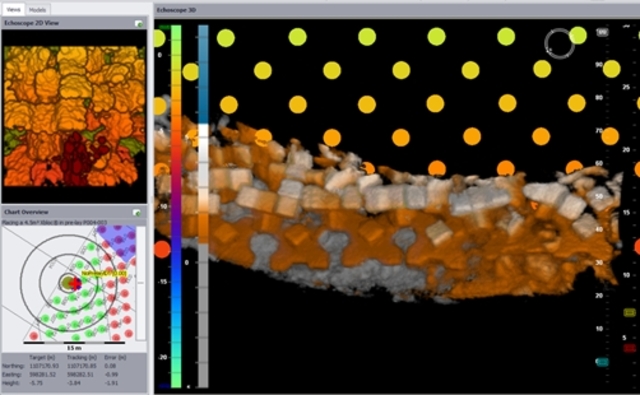 The picture is very clear because the design of the first line of concrete blocks is very different than the design of the stones used for the flat berm.
We can also identify the placement of the toe rock protection, but the picture is not clear enough to give the evidence that the mechanical contact between the toe mount proteciton and the first row of concrete blocks is well done everywhere.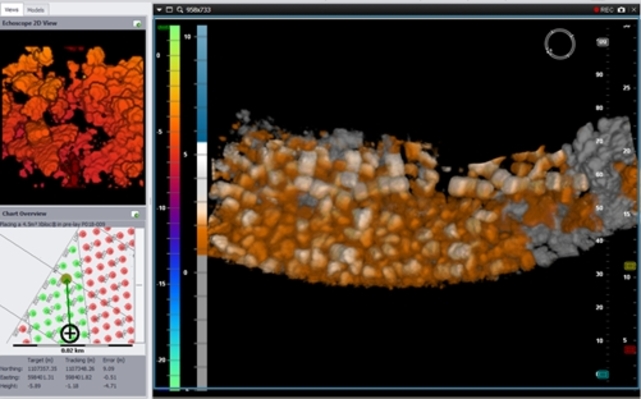 This is why an additional diving inspection is required to give the garanty that the construction will be stable during a storm.
Some contractors decided to use divers in addition of the ECHOSCOPE® to check if the placement is in compliance with the acceptance criterians. Some contractors use it without additional inspection, some companies use it as an inspection tool to make the approval. CLAS as usally makes a valuation of the tool in the context of the project to understand the limits of the tool and to find the best technical procedure for the placement and for the inspections. The last valuation of the ECHOSCOPE® done by CLAS was for the project MOIN CONTAINER TERMINAL in COSTA RICA in 2016. The conclusions of this study can be applied to all kind of one layer concrete blocks: ACCROPODE™, ACCROPODE™II, CORELOC™, ECOPODE™ and X-BLOC® because all these blocks have a sofisticate design witch provocate disturbation of the acoustic signal.